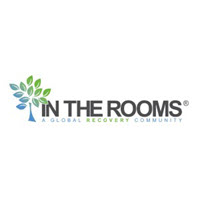 Long Standing Online Social Network for Recovery. In The Rooms offers over 130 weekly live online meetings, covering a variety of topics, groups, and treatment methods. Some of the most popular meetings are the 12 step meetings, where they have a variety of AA, NA, Al-Anon, and Nar-Anon meetings, among others.
Miscellaneous Information
In The Rooms has 6-10 live online AA meetings throughout the day. They have specialty AA meetings too, like AA Business. They also have an agnostic AA meeting, if you're looking for a recovery program without the religious elements.
The NA meetings, which happen 2-3 times a day, feature themes like "Clean and Serene" and "Sunday Gratitude." Like AA, there's also an NA Business group and an agnostic NA group. Additionally, they offer an LGBTQ+ friendly NA meeting, called NA Pride!
For support for the family and friends of those in recovery, In The Rooms has both Al-Anon and Nar-Anon meetings, which each meet 1-3 times a week. In The Rooms also has an Adult Children Anonymous (ACA) group, which meets 5 times a week. They also have plenty of niche 12-step groups.
The site also contains numerous articles and blogs, groups, a meeting directory and treatment center directory.