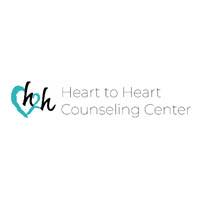 Dr. Doug Weiss's Counseling Center for Sex Addiction. Dr. Douglas Weiss is a psychologist and the founder of Heart to Heart Counseling Center, which specializes in the treatment of sexual addicts, intimacy anorexics and their spouses. He has counseled with sex addicts and their partners for almost three decades. Heart to Heart Counseling Center maintains weekly 3 and 5 Day Intensives that couples fly in from all over the world to attend, dozens of weekly groups, hundreds of weekly appointments with 16 counselors on staff. Dr. Weiss personally continues to provide 5 Day Intensives at the Center. Dr. Weiss has been in recovery for over 34 years, he and all of the counselors at Heart to Heart verify their sobriety with regular polygraphs.
Miscellaneous Information
Dr. Weiss has authored more than 40 books and offers 30 therapeutic DVDs for men, women and marriages. He is proud to be the first author to write a book for the partners of sex addicts.
Dr. Weiss was the first to coin the term Intimacy Anorexia which is the withholding of emotional, physical and spiritual intimacy in marriage.
He's been the expert guest on numerous national shows including Oprah, Dr. Phil and Good Morning America. He has had two documentaries, Lifetime TV Network and a British documentary produced about his practice.
He is also the President of the American Association for Sex Addiction Therapy (AASAT) which is a certification training program for sex addiction, partners of sex addicts, and intimacy anorexia.