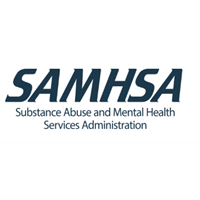 The Substance Abuse and Mental Health Services Administration (SAMHSA) is the agency within the U.S. Department of Health and Human Services that leads public health efforts to advance the behavioral health of the nation. SAMHSA's mission is to reduce the impact of substance abuse and mental illness on America's communities.
Miscellaneous Information
The SAMHSA website includes the following resources.
Extensive Treatment Locators for Substance Abuse, Behavioral Health and Other Types of Mental Health Issues
Practitioner Training Resources
Public Messages
Grant Information
Statistical Data
News
Publications