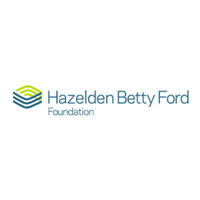 This is a comprehensive site that has informational resources as well as information about the Betty Ford treatment centers around the United States. The Hazelden Betty Ford Foundation is the nation's largest nonprofit treatment provider, with a legacy that began in 1949 and includes the 1982 founding of the Betty Ford Center.
Miscellaneous Information
With 17 sites in California, Minnesota, Oregon, Illinois, New York, Florida, Massachusetts, Colorado and Washington, the Foundation offers prevention and recovery solutions nationwide and across the entire continuum of care for youth and adults. Singularly focused on the problem of addiction, the Foundation includes:
the nation's largest recovery publishing house
a fully-accredited graduate school of addiction studies
a dedicated addiction research center
intensive educational programs for medical students and professionals
community and school-based prevention programs and services
unique family and children's programs
an influential institute for recovery advocacy and policy
Their holistic approach to addiction treatment and recovery has been emulated throughout the world, and are seen as a standard-bearer of quality and integrity in the field. When the Hazelden Foundation, based in Center City, Minnesota, and the Betty Ford Center, located in Rancho Mirage, California, merged in 2014, the Hazelden Betty Ford Foundation became the nation's leading nonprofit addiction treatment provider.